A well-tailored suit is hailed superior when it comes to men's fashion. From the 16th century up to now, men wear coats and tuxedos with intricate designs. Recently, more and more men are inclined to wearing custom suits. Aside from having the perfect fit for your measurements, most custom-made suits are manually shaped and stitched to perfection. Nevertheless, the higher price tag is totally worth it.
There are 5 styles of men's custom suits available.
American-style suits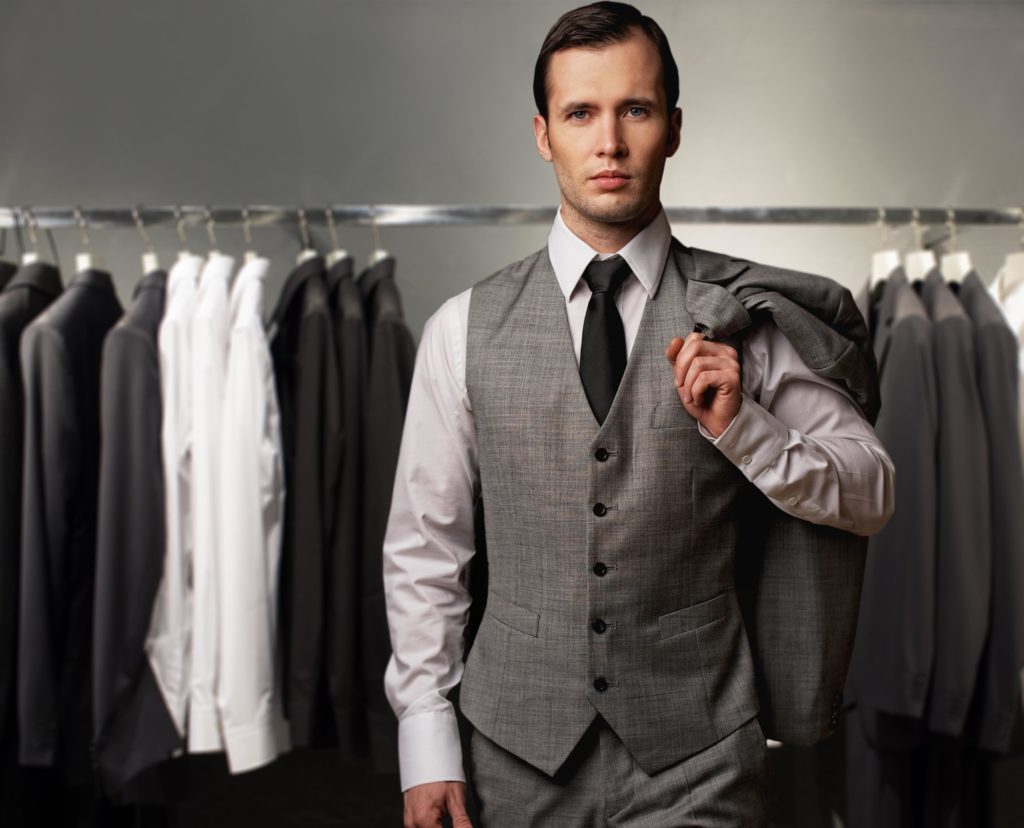 Known for their boxy shape and minimal design, American suits were popularized in the 20th century. Suits with this cut are famous for having these characteristics:
Shoulders with moderate padding
Peak lapels
Slightly tapered waist
Flap pockets
Single vent
Roomy waist
Comfortable
Good for men with wide middles
English-style suits
Originated in England, English suits are often preferred due to the fact that they highlight a man's shape better than boxy American suits. Seen as a more stylish option, these suits feature the following:
Shoulders with little to no padding
Notch, thin, or peak lapels
Tapered waist
Flap pockets
Dual vents
Slims and lengthens the body
Must be tailored to fit perfectly
Italian-style suits
Much like English suits, Italian suits are tailored to fit a man's physique snugly. This makes it a great option for buff men who want to show off their assets. You'll know if it's an Italian suit if it has the following qualities:
Shoulders with thick padding
Wide, notch lapels
Thin, tapered waist
No vents
Creates an instant inverted triangle silhouette
Emanates power and style
Fits most body shapes
Can be restricting due to lack of vents
Athletic-fit suits
One of the latest styles of custom suits available today is athletic-fit suits. Since men with athletic body have a more developed upper body, these are designed to provide more room that area, without necessarily pairing them with large boxy trousers. Most athletic suits are seen to have the following:
Roomy shoulders with little padding
Two-button closure
Notch lapels
Side vents
Thin, tapered waist
Slim fit
Allows for comfortable movement
Which style suits you?
Buying a suit doesn't begin at the store, it begins in your head. Ideally, your suit matches your body shape and lifestyle.
Shorter men are advised to go for suits with peak lapels to lengthen their torso such as the English suits.
For taller men, we recommend choosing coats with patterns to break up the tall frame. Wearing a bigger jacket with minimum cuff (such as American suits) ensures that there is no undershirt sticking out of the button and creates an illusion of shorter arms.
Skinny men, on the other hand, will look better on a jacket with thick padding such as Italian suits to make the shoulders look broader and more defined.
Plus size body type works better with peak lapels and tapered waist such as English suits. Lighter fabrics and two-button styles help elongate and narrow a large frame.
Athletic men must add bulk to the bottom section of the body to create proportion. If you have broader shoulders and a narrow bottom, choose suits with pleats and unstructured shoulders such as athletic-fit suits.